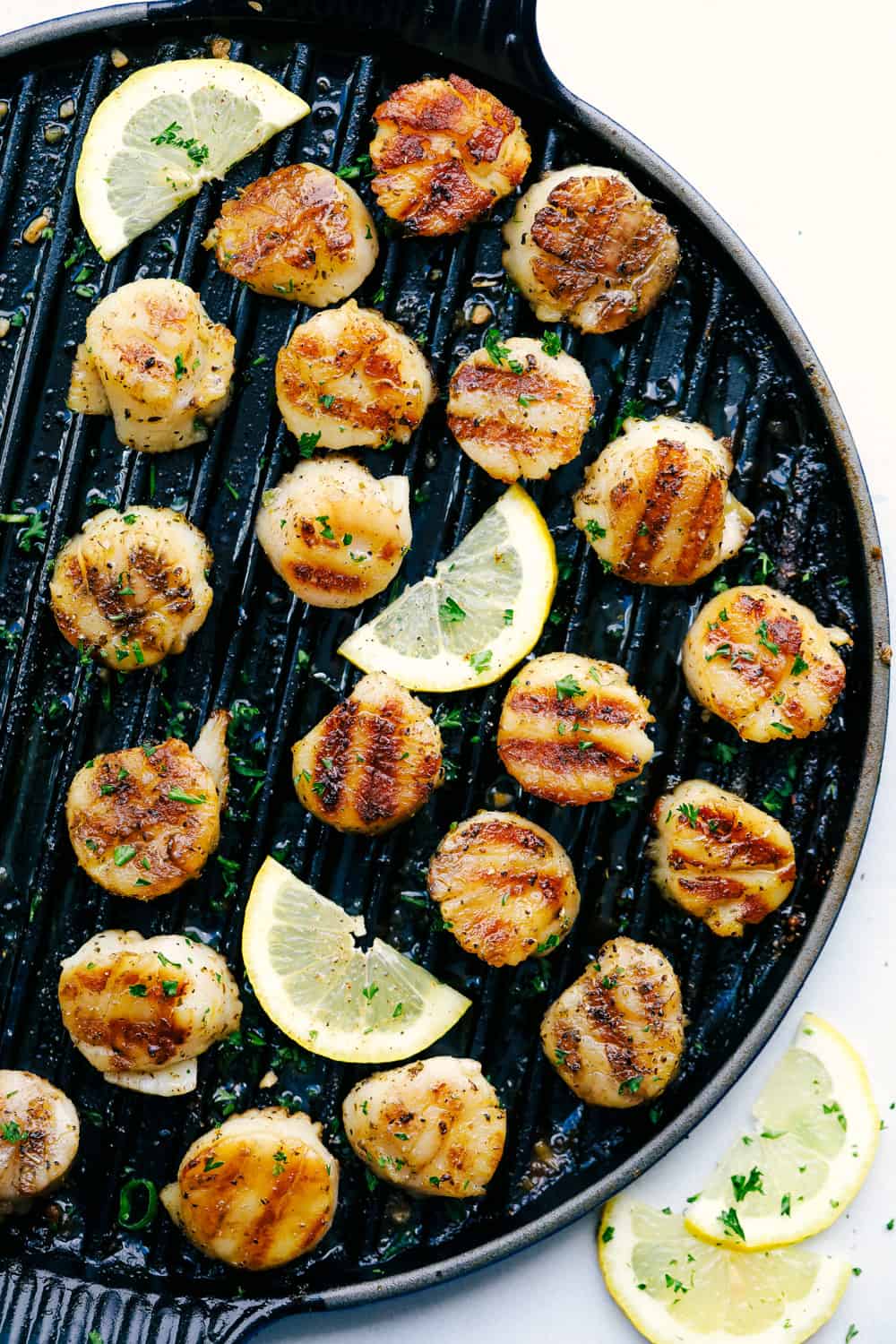 Ingredients
1/4 cup olive oil
juice of one lemon
3 garlic cloves minced
1 tbsp italian seasoning
salt and pepper
1 pound scallops
Instructions
In a medium sized bowl combine olive oil, lemon juice, garlic, and Italian seasoning.
Salt and pepper the scallops and add to the bowl and toss in marinade to coat. Let marinate in the fridge for about 30 minutes.
Place the scallops on a grill over medium high heat. Let cook on each side for about 2 minutes or until cooked throughout and slightly charred.
Source